With a forecast of 20 degrees and sunny, clear skies we knew yesterday was going to be a gorgeous day. So we decided to jump in the car and drive to the Abbotsford Tulip Festival!
The Abbotsford Tulip Festival is located about 1 hour drive from Vancouver and it features 10 acres of beautiful tulips blooming in a breathtaking display of colour! They also have a covered picnic area, a children's play area and cute photo cut out boards for photo opportunities.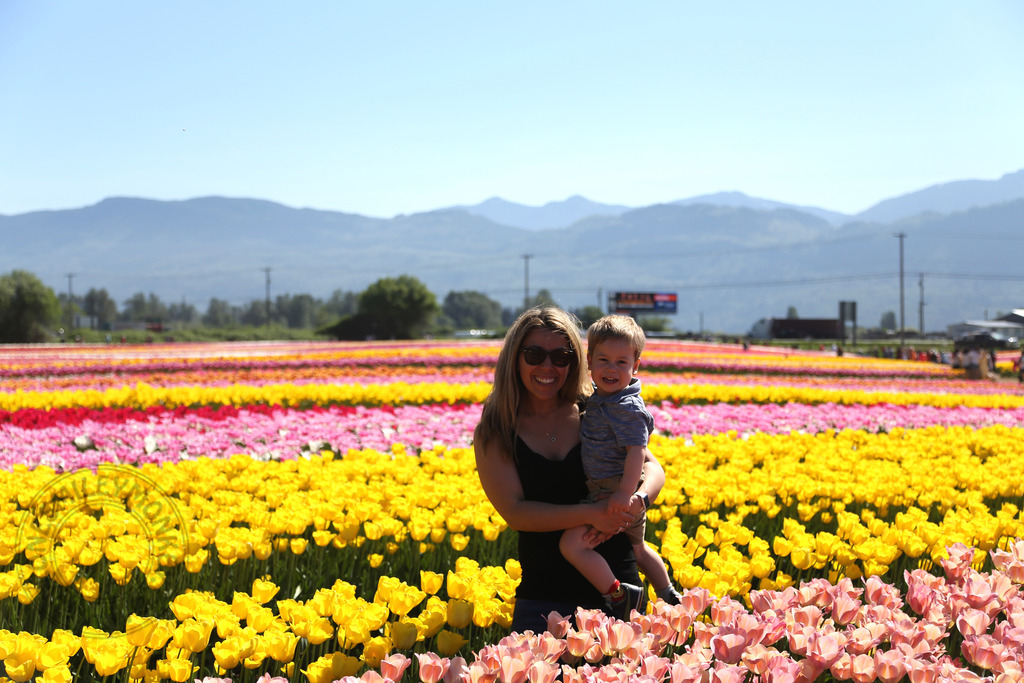 We had a fantastic time and got some lovely photos from our visit.
If you are in the area I highly recommend stopping by, it is absolutely gorgeous there. I also recommend going during a weekday to avoid heavy crowds. I've heard about it being so busy on the weekends that people have waited over 1 hour in traffic to get to the festival's exit. Thankfully we had no issues with traffic and parking was easy too, plus parking is FREE on weekdays!

The tulips are absolutely gorgeous right? For more information about the tulip festival be sure to visit the Abbotsford Tulip Festival website.