This past weekend we decided to explore the Capilano Lake area and The Cleveland Dam in North Vancouver. The Dam was built in 1954 and it blocks Capilano Lake which supplies fresh drinking water to the Lower Mainland. The Dam sits atop the Capilano River Regional Park and the stunning spillway nearing 300 feet is truly majestic. The mountains are also the perfect backdrop for family photos.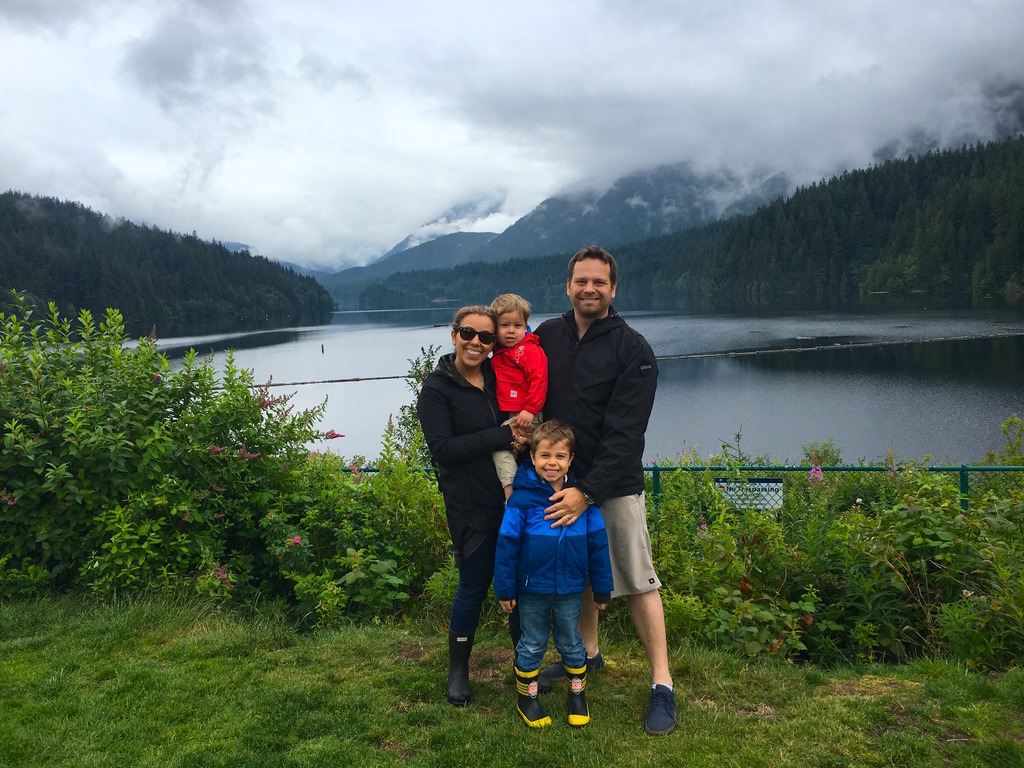 We went for a nice family hike and walked from the Dam to the nearby Capitano Salmon Hatchery, a very popular spot in the area for locals and tourists. The walk is about 10-15 minutes and not stroller friendly. Admission to the Hatchery is free and there are lots of fun things to see. The boys loved the  "Fishway" in the observation gallery, we saw how salmon climbed the fish ladders by jumping from one pool to the next. So neat!
If you are local or coming to visit Vancouver I highly recommend you stop by the Cleveland Dam and Capitano Hatchery during your stay.