Last week I tuned into a live video streaming to watch a group of families cooking up some fun in the kitchen and talking about where our food comes from.
It was great to see the kids having fun in a farm and learning about different seeds and plants. They also chatted about the importance of eating local.
The live video stream inspired me to use natural ingredients to put together a small heating pad to use at home with my boys. Instead of using electric heating pads or hot water bottles for aches and pains, I now have a reusable microwavable bag that can be kept in the freezer to be used as cooling pad as well. It is also a fun and super easy craft to make.
What You Need
1 Clean Cotton Sock
1 Cup of Rice
A piece of yarn, ribbon or string
Scissors
Instructions
Fill the sock with the uncooked rice. Don't pack the rice in too tightly, allow some room for the rice to move around so that it can mould easily to the area to be treated.
Tie the open end of the sock with the piece of string. If you have a longer sock you can also tie the end to keep the rice from spilling out.

Put the rice filled sock in the microwave on high for about 45sec-1 minute (time may vary depending on your oven).

Put the rice filled sock in the freezer for 5 minutes to use as a cooling pad.

Apply the rice sock to the body part to be treated.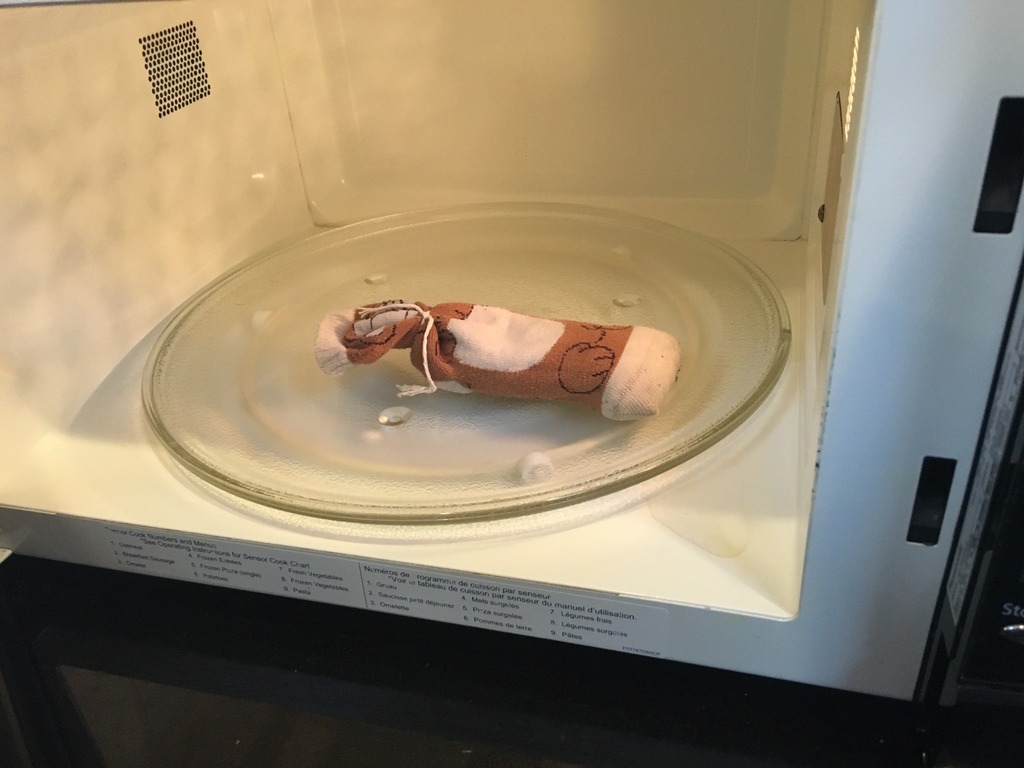 Let me know how it goes if you make your own!